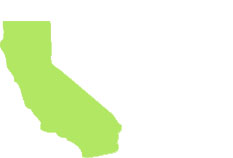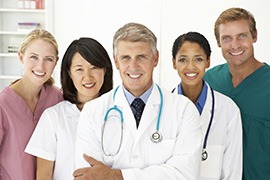 GHHC provides well trained and licensed staff that works with the patient and their families, along with their personal physicians, to guarantee an appropriate plan of care. Members of our home health care team embody our mantra "Service from the heart". Having been screened and tested, our professional staff is experienced and knowledgeable in home health and is kept up-to-date with continuing education courses.
Our caring nurses are qualified and well trained in administering the following services:
Wound care
Ostomy care
Post-Surgical Care
PICC line, Central line and other IV access management
Intravenous Therapy (TPN antibiotic, pain management, hydration)
Glucose Monitoring
Insulin Therapy
Foley Catheter Care
Tracheostomy Tube Care
Oxygen Therapy and other Breathing Machines (Ventilators)
Apnea Monitoring
Care of Chronic Medical Conditions
Personalized Teaching
Other Skilled Interventions
Our home based therapy allows individuals to develop independence with activities of daily living in the comfort of their homes. Patients in need of rehabilitative care can be provided with the following services:
Physical Therapy – Unique and individualized treatment plans to regain or maintain mobility, restore function by training on gait, use of DME (such as cane, walker, and wheelchair) and energy conservation.  Whether the patient's problem is a result of injury or disease, our physical therapists works with them by creating fitness-oriented and wellness-oriented programs for a healthier and more active lifestyle.
Occupational Therapy – Customized care plan to maintain health and self-reliance in performing daily living activities. Our Occupational therapists guides the patients and/or caregivers in the use of therapeutic, creative and self-care activities for the purpose of improving self-care functions.
Speech Therapy – Restoring language and communication skills, regain impaired communication skills or to explore new ways to communicate ones feelings tailored fit to patient's needs.
Home Health Aide Services
Certified Home Health Aides are available to assist in the patient's personal care needs such as bathing, dressing, personal grooming and to render light housekeeping services.  Our Home Health Aides provides enough assistance to meet the ADLs while maintaining the patient's independence.
Medical Social Workers are available to provide counseling for patients and their families in the area of emotional, psychosocial and financial concerns, refer patients to Meals on Wheels to ensure the elderly receives healthy meal daily, consult patients with transportation problems and help establish crisis intervention.
Dieticians help patients to follow their medically recommended / prescribed diets within the guidelines of proper nutrition and their personal preferences. They go over a meal plan to know what food best fit the patient's lifestyles.
Copyright © 2023 GraceHomeHealthcare.com, All rights reserved.